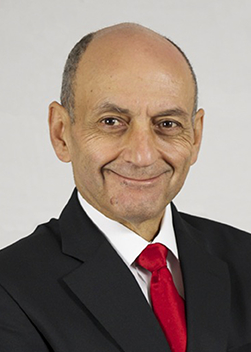 Anthony Caravella
Vice President
As Vice President and Owner of his business, Tony continues his 20+ year career in the insurance industry leading his 3 children into the next generation of the Caravella insurance endeavor. Tony attended Marquette University in Milwaukee, Wisconsin before starting a career in the hospitality industry. Having immigrated from Italy to America as a teenager, Tony applied a strong, inherent work ethic to understanding the unique demands involved with the hospitality industry. That experience ingrained in him a strong sense of understanding and providing for the distinctive needs of his clients.
Now a seasoned insurance professional, he leverages his earlier hospitality experience to serve a variety of complex business sectors including resorts, water and amusement parks, industrial companies, auto dealerships, petroleum manufacturers, contractors and more. Prior to joining Robertson Ryan, Tony held management positions at leading insurance entities including Sentry, Federated and Arthur J. Gallagher. Tony became a senior member of the Robertson Ryan team before launching the Robertson Ryan & Associates agency branch in Florida under the branding of Yourflins (Your Local Florida Insurance Agency) with his son Steve and daughter Adri. Together the Caravella family provides two generations of dedicated and continued service. Tony is a member of the Florida Association of Insurance Agents and various Lee County insurance associations
Tony splits his time between Wisconsin and Florida and is a devoted dad and grandfather.