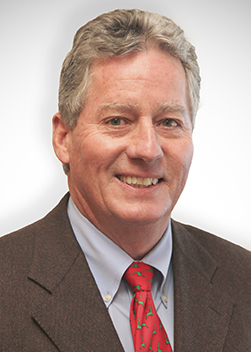 Steven R. Kuhnmuench
Vice President & Partner
Steve joined Robertson Ryan and Associates in 1978 after working at Milwaukee Insurance.  His father, John Kuhnmuench, was one of the founding partners of the agency.  In his thirty plus years at the agency he has specialized in difficult to place risks, habitational accounts, property managers and bankruptcy accounts.
Steve is a graduate of Marquette University High School, and received his BA at Marquette University.  A proud father of four, he and his wife Cheryl are members of Lumen Christi Church, Ozaukee Country Club, Milwaukee Athletic Club, Milwaukee Art Museum and the Alonzo Cudworth Post.  Steve is a past director of the Independent Insurance Agents of Milwaukee and the Insurance Adjusters Mariners Club of Milwaukee.
In January of 2012 Steve's son Patrick joined the agency, adding to the growing list of "third generation agents" at Robertson Ryan.