Benefits Department Growth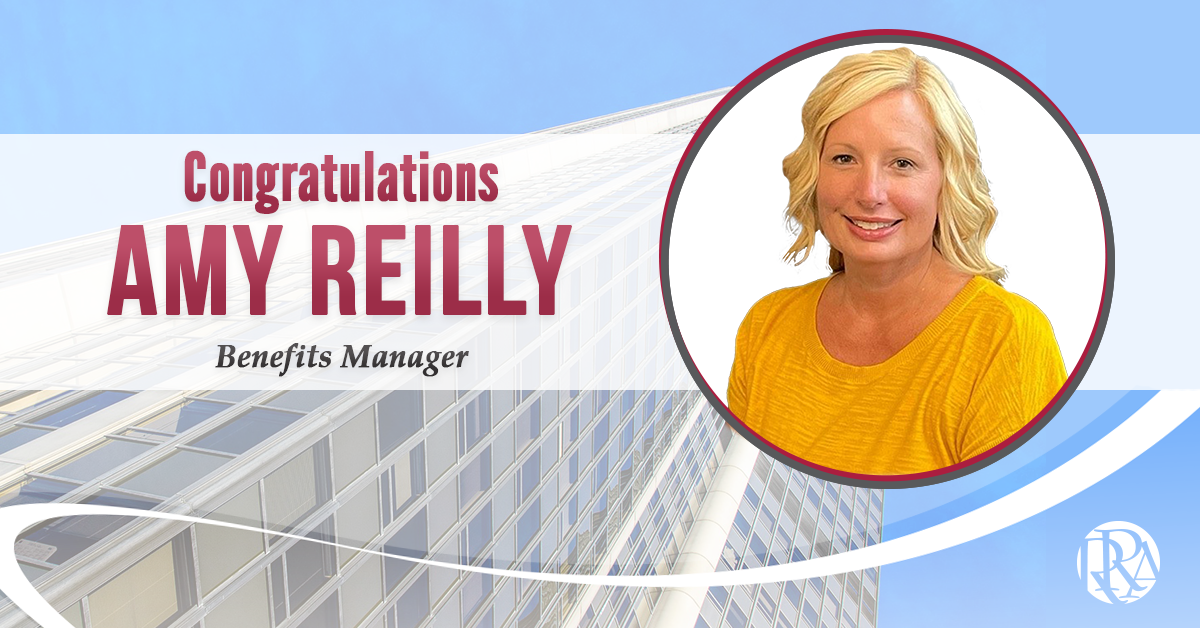 Please join us in congratulating Amy Reilly on her promotion to Benefits Manager.  Amy has been with RRA since 2008 as a Benefits Account Manager on Mark Mason's team.  In 2019 she was promoted to Benefits Team Leader.  Amy will continue to work with Mark and his team, in addition to overseeing the Benefits Department.
Amy mentioned, "I'm grateful and excited for the opportunity to grow with the Benefits Department and look forward to what is ahead!'
Amy's Benefits Insurance knowledge, sales experience and ideas for innovation have made her a great addition to the management team.
Congratulations to Amy!