Celebrating the PIA

We are proud to recognize RRA team members past, present and upcoming professional accomplishments. Robertson Ryan has a long history of being involved in the Professional Insurance Agents (PIA) of Wisconsin. We are Wisconsin's largest Independent Insurance Agency and 1 of 620 Wisconsin agencies involved in the state's PIA. Beyond Wisconsin, we are a high contributing member of PIA on a national level.
PIA was founded with objectives that are as relevant today as they were back in 1931:
Educate agency owners and staff about insurance concepts
Keep agents informed about changing company offerings
Allow agents to assist one another in proper underwriting of their business
Increase cooperation between carriers and agents
Encourage uniform policy writing and assist in proper form completion
Advocate for agents in legislative matters
Foster acquaintanceship among agents so they could support one another
Protect the American Agency System
We're proud to recognize the following RRA Agent Owners:
Jim Polaski, Mark Besting and Dennis Kuhnke are all Past Presidents of PIA in Wisconsin. For a company to have 3 past presidents, that's outstanding!
At the WI PIA Convention last week Sean Paterson was elected President and is starting his 1 year term. Congrats Sean!
Dennis Kuhnke will be elected PIA National President next month. This is yet another significant accomplishment!
We recognize it takes a lot to balance family, career and volunteerism, so we owe a great deal of gratitude to everyone volunteering in our industry and in the communities we work and live in.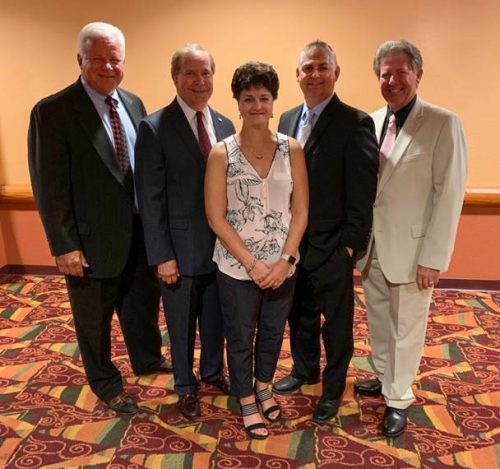 Pictured left to right: Jim Polaski (Agent Owner Waukesha Office), Dennis Kuhnke (Agent Owner Milwaukee Office), Martina Earney (Associate Milwaukee Office), Sean Paterson (Agent Owner Waukesha Office), Mark Besting (Agent Owner Waukesha Office)