Habitat for Humanity New Home Project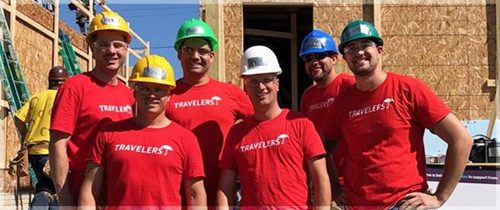 This week a group of agents at Robertson Ryan joined our carrier partner Travelers Insurance to help Habitat for Humanity.
Together our teams spent some time in Milwaukee's Midtown neighborhood and strapped on tool belts for a new home build project.
Since 1976 Habitat for Humanity has served as an international nonprofit organization helping families build and improve places to call home. Our team at Robertson Ryan shares the belief in affordable housing playing a critical role in strong and stable communities. Through an array of insurance products, RRA is proud to provide protection for the homes, businesses and lives we dedicate time and resources into building.
RRA Team Pictured Above Left to Right: Ryan Morgan, Eric Tschurwald, Matt Frank, Andrew Donohoo, Dan Becker & Garrett Maloney