Knowledge is Power
Congratulations to first year Robertson Ryan agents Matt Frank and Garrett Maloney for graduating from West Bend Mutual's Producer Development Program (PDP) in June 2017.
Our carrier partner West Bend Mutual Insurance Company is committed to helping independent agents grow while providing leading insurance coverage for homes and businesses.
Through coaching in the PDP West Bend is providing support and knowledge to help our agents continue achieving professional success while providing exceptional service. And for that our entire team at RRA is grateful. Thank you West Bend & Polestar!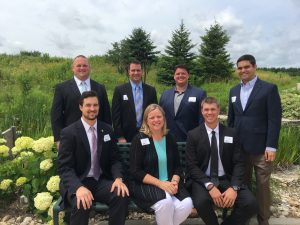 (Garrett Maloney front left and Matt Frank back right)