Milwaukee WI Office Move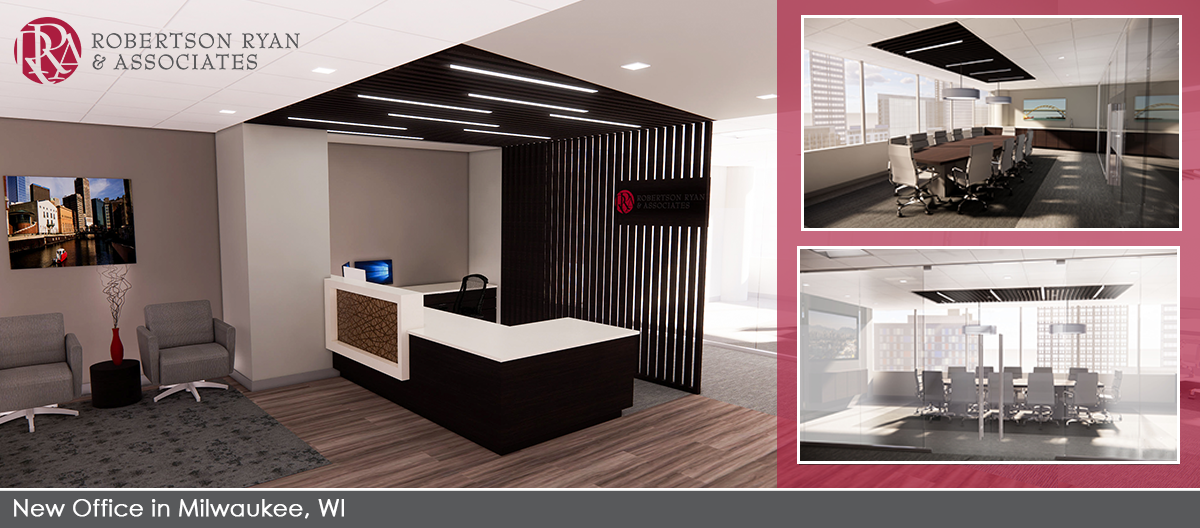 We are excited to announce that our Milwaukee office is moving to a new suite in 330 Kilbourn, our existing downtown building. We're going just two floors up, from suite 650, to 850 in the same tower.
Our new office suite is completely remodeled and furnished. It boasts 3 state of the art conference rooms, bountiful natural light, a modern kitchen for entertaining, offices and work stations for people flexing time between home/office and generous skyline views all around.
Former Office Location:
330 E. Kilbourn Avenue, Suite 650
Milwaukee, WI 53202
New Office Location (As of 9/27/2021):
330 E. Kilbourn Avenue, Suite 850
Milwaukee, WI 53202
Allan Degner, VP of Marketing shared, "We moved to the 6th floor of 330 Kilbourn from Mason Street in September 2000; now over 20 years later it was time for a major refresh. After over a year of designing and planning we're putting the finishing touches on our new office space."
Degner added, "We are very excited to provide our team with a modern environment featuring the latest technology offerings. A major focus in the design was to achieve a more cheerful and collaborative space built for how people operate in today's business environment, which is far different than even a few years ago. This space is the heart-beat of all our 27 offices as it is home to many of our leaders, mail room/digital processing and other corporate functions. It's been a longtime coming, and we are looking forward to having our clients and business partners visit when we are settled in."
Please reach out to us at any time if you have any questions. We appreciate your continued trust and partnership, info@robertsonryan.com or 414-271-3575.