New CEO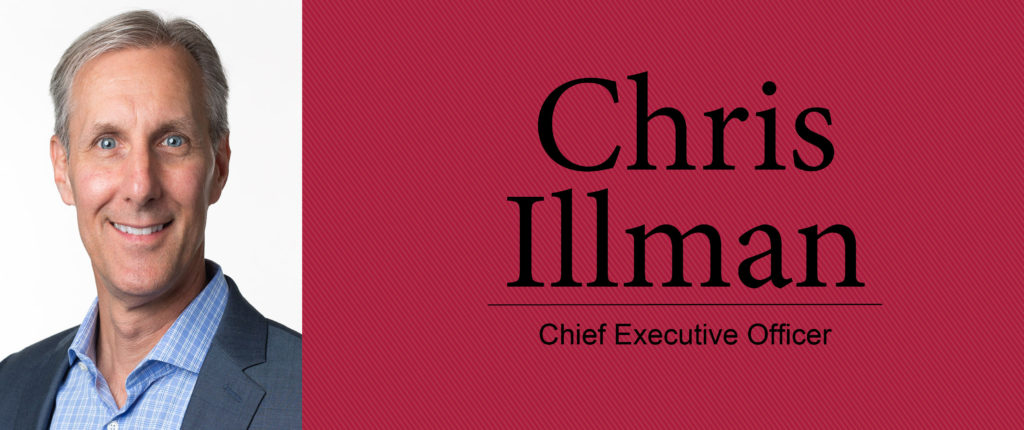 Robertson Ryan & Associates is pleased to announce Christopher A. Illman has joined the firm as Chief Executive Officer. "As a top 100 US insurance agency, Robertson Ryan continues to grow in Wisconsin and beyond with six offices serving the US. As CEO, Chris will focus on leading our company into the future," said Tony Von Rueden, Robertson Ryan's President and Chairman of the Board.
"This is the perfect time for Chris to become Robertson Ryan's CEO. We selected a strong leader to continue leading our growth and forward moving momentum," said Von Rueden. "Today's pace of change is exponential. Companies are becoming digital, navigating disruptive markets and our continued drive to be the best for our clients has not wavered. Chris has a proven record of translating vision and strategy into world-class execution, bringing together teams and systems to drive results."
Most recently Chris served as CEO of OneTouchPoint, an 800 employee marketing communications company headquartered in Hartland, WI. Chris managed all sales, operations, HR, finance and administration for the $150M company operating in five states where he helped double their size in five years. Previous to this position, Chris was Managing Director of Sales for Gartner eMetrix. He was responsible for worldwide revenue and business development for direct sales, alliances and channels for a software startup venture of publicly held Gartner, Inc. focused on business performance measurement. Chris led the creation of the division's core offering and built the company's professional, customer focused and consistently high performing sales organization within Gartner. Prior to that, he spent 15 years at Xerox Corporation where he rose through the ranks to become GM, Upper Midwest Operations for Xerox Business Services, responsible for sales, operations, finance and administration of a $200M and 250 employee business.
Chris earned a Bachelor of Science degree from the University of Illinois at Champaign-Urbana. He resides in Delafield, WI with his wife Cathy and three daughters, Sydney, Madeline, and Sophie.
"I joined Robertson Ryan because I wanted to be part of a company where I believed the possibilities were limitless. The business model of each agent owning their book of business has provided the foundation for Robertson Ryan to capture the revered position of largest independent agency in Wisconsin year after year. RRA makes a meaningful difference for our people, our clients and the world around us while creating shared success that benefits everyone," said Chris Illman.