Newest Shareholders – Congrats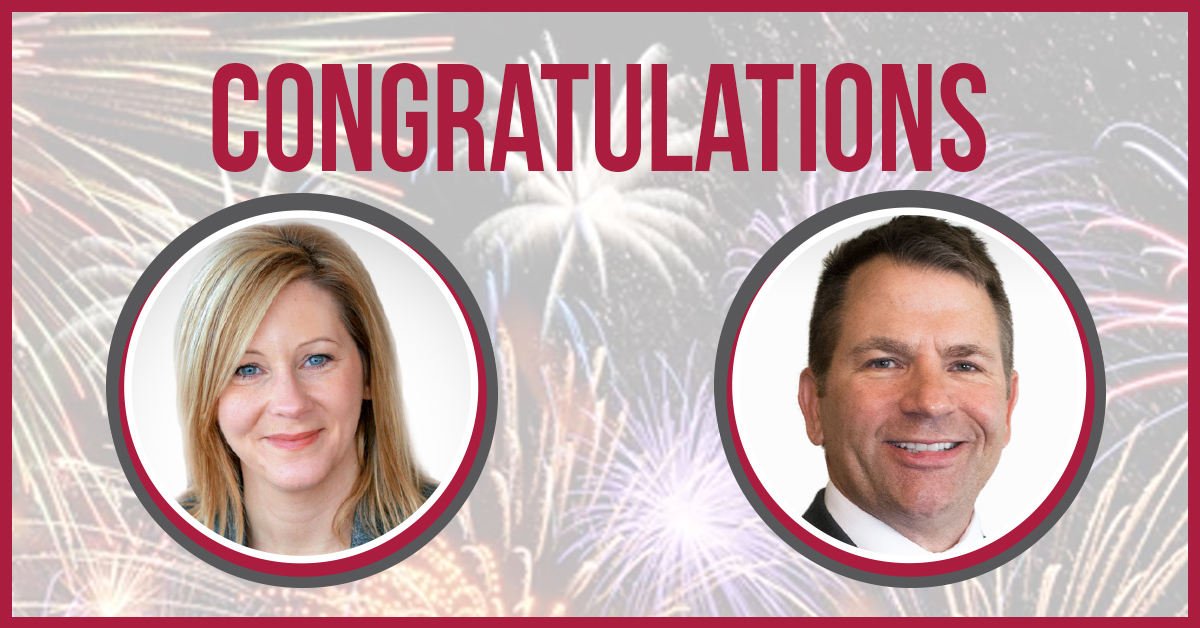 We are happy to announce our two newest Robertson Ryan Shareholders.
Robertson Ryan continues to be very proud of our unique operating model, very different from the traditional corporate or family owned agency set-up. Our Agent Owner concept was radically different when founded 60 years ago and it proudly remains so today. Jack Ryan, one of our founders, preferred to think of the agency as a collection of insurance professionals who exhibited rugged individualism and entrepreneurialism who all share in the success of the firm together.
We're very proud to welcome Patti Blaschka and Pat Skaar to the Shareholder Group. They have both demonstrated industry sales success, community involvement and a strong commitment to our agency.

Patti started her insurance career in claims management at Wausau Insurance Company shortly after graduating from UW Stevens Point. She eventually moved to Chubb Insurance in Milwaukee as an underwriter specializing in commercial and international risk underwriting. In 2006 Patti began a new journey as a licensed independent agent with Veitenhaus Insurance Services, eventually becoming partner/owner before joining the Robertson Ryan team in 2016.
Patti specializes in both commercial and personal insurance products, working with a variety of industry segments and risk of all sizes. Her niche areas include manufacturing, marina-related programs for yacht clubs, marinas, boat dealers, boat rental operations, dinner cruises as well as products for the pet industry including veterinary clinics, animal hospitals, kennels, dog day cares and animal welfare organizations.
Patti is passionate about animals, and very active in supporting humane societies and various animal rescue groups. She currently serves on the state level board of directors for the Wisconsin Federated Humane Societies and serves locally on the board for Washington County Humane. Patti and her husband Todd live in Glendale, WI.

Pat has been in the insurance industry for over 30 years and holds the designation of Certified Insurance Counselor (CIC). He joined Robertson Ryan & Associates in 2006 when the agency he was with, Grade Schaller Insurance, joined Robertson Ryan. He looks at the last 10+ years as an amazing opportunity to be part of a Top 100 US Agency that is Wisconsin based.
Dating back to his childhood, he has fond memories of a good friend's dad who was an Independent Insurance Agent in their town and remembers him as a successful, well respected member of the community.  While attending UW-Stevens Point Pat worked part-time for Sentry Insurance in sales support and was able to learn a lot about the industry before making a successful career of it for himself.
Pat's primary focus is working with commercial clients. He enjoys the many moving pieces, asking questions, listening to concerns and needs, and ultimately tailoring an insurance program for them.   He has expansive experience working with many different types of clients ranging from contractors, trucking, manufacturing (from machine shops to food manufacturing), habitational/apartments, home health care and many more.
Pat and his wife, Anne, live in West Salem, WI.  They enjoy outdoor activities and living an active lifestyle in scenic Western Wisconsin with their son & two daughters.
Wishing you all the best in your journey ahead Patti and Pat. And once again, congratulations!