Robertson Ryan Charitable Fund Gives Inaugural Donations

Recently at our Summer Agent Meeting we had the privilege to award five substantial donations from the Robertson Ryan Charitable Foundation.
Earlier this year we launched the Robertson Ryan Charitable Foundation, Inc., a 501(c)(3) non-profit and through our Agent Owners and Associates we are committed to donating, volunteering and making lasting impacts. Our foundation's mission is simple: to strengthen our communities.
In preparation for our meeting we had 16 well-deserving nominations submitted by our agent owners to the foundation. We celebrated all nominees and awarded $9,000 to five non-profits, through a Charity Shark Tank pitch. ($5,000 from a West Bend Mutual Insurance donation to the fund and $4,000 from our fund). It was inspiring to hear agent owners take the floor and share about their involvement and passion in their charities.
We are proud to award donations to the following non-profits: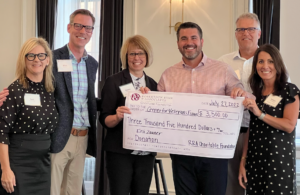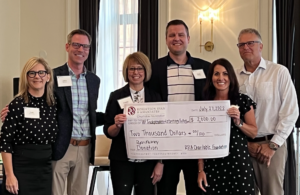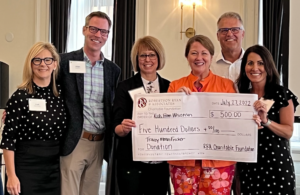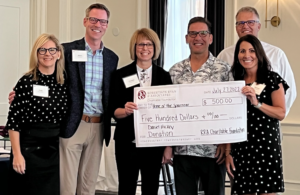 Through deep and meaningful industry partnerships, and fueled by the passion of our team, we are committed to making a difference now, and for many years to come.
For more information visit our Charitable Foundation website.