Welcome, R.S. Semler Insurance

R.S. Semler & Associates Insurance, Inc. has been in business for over 50 years. That's not just 50 years in business, but four generations of local knowledge, and the staying power to keep an eye toward the future. They have built their business on the philosophy that people come first. The agency began with a very small office of two employees in the heart of Hartford, and has grown to a staff of eleven who value your trust and business. R.S. Semler is honored to be recognized as the oldest insurance agency in Hartford. Moving forward, we are proud to share R.S. Semler is now an affiliate of Robertson Ryan & Associates.
It will be business as usual for all  R.S. Semler insureds. The agency remains locally owned and controlled by Craig, and their commitment to the community has not changed. This new partnership allows Craig and their entire team to expand the insurance programs and resources that they can bring to their insureds.
Robertson Ryan is pleased to welcome Craig, Todd, Joe, Marty, Cindy, Cheri, Dawn, Cathy, Barb, Wendy and Shirley to the RRA Team. Their shared values and vision will bring a bright future for all!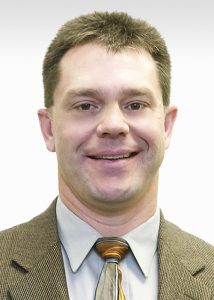 Craig R. Semler
President, R.S. Semler Insurance
262-673-3160 I csemler@rssemler.com