We've expanded into Iowa and Nebraska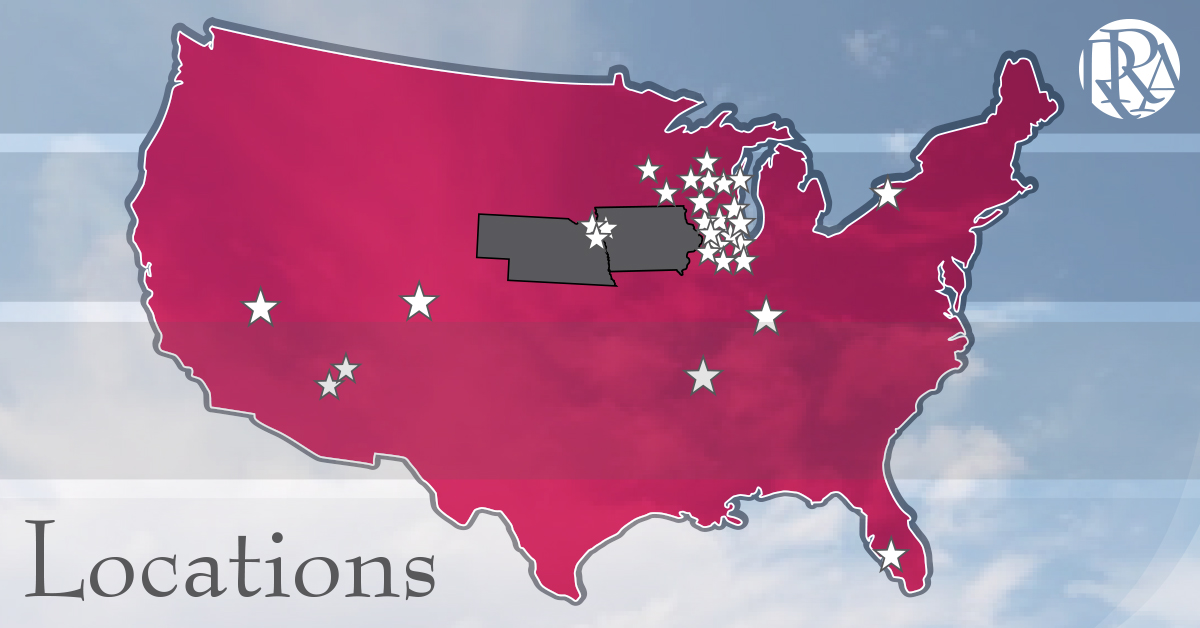 Robertson Ryan & Associates is happy to share we've expanded into Iowa and Nebraska. Securus Insurance Group with offices in Sioux City, South Sioux City and Ponca along with their eight local community based Agents are now part of Robertson Ryan effective February 1, 2021.
This new partnership was championed by Jason Bott, Vice President & Shareholder with Robertson Ryan. He has joined the ownership group of the Nebraska and Iowa offices and will oversee their three locations alongside local owners. Jason has over 25 years' experience in the insurance industry and has developed a successful client group in Wisconsin and beyond. Robertson Ryan is well positioned to bring value to these offices including new carrier markets, technology and a greater support system.
"The trust that customers have in Securus Insurance Group was one of the most appealing aspects of this acquisition," said Bott. "Their customer-first philosophy makes us a great cultural fit on both sides. Furthermore, their local Agents have strong standards of service and product knowledge to complement their long-standing client relationships. This is a natural partnership that will not only benefit our organizations, but the insureds as well."
Ponca Office:
Brian "Bubba" Burrell, Agent
Josh Templeman, Agent – Crop Insurance
South Sioux City Office:
Pamela Coenen, Agent
Sioux City Office:
Brenda Charbonneau, Agent
Erin Loehr, Agent
Patty "PJ" Strawn, Agent
Remote/Omaha:
Kevin Dorn, Agent
Patty Dorn, Agent