Wisconsin Agent of the Year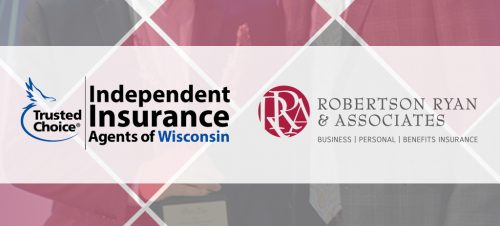 Dan Lau, Vice President of Operations of Robertson Ryan & Associates was named the Raymond "Skip" Hansen Agent of the Year at the Independent Insurance Agents of Wisconsin (IIAW) 2019 convention in Madison. It is the highest honor the IIAW bestows on a member agent.
"Dan consistently demonstrates an exemplary commitment to our association, his business, clients and most importantly, his community," said Matt Banaszynski, IIAW Chief Executive Officer. "This award embodies and recognizes the hard work and dedication Dan has performed on behalf of all independent agents and our industry. He has set the bar high for other agents to aspire to."
Dan previously was recognized as the Emerging Leader of the Year in 2016 and is the current Chairman of the IIAW Emerging Leaders Committee and member of the IIAW Board of Directors.
"This recognition came by way of a great deal of personal and professional determination and commitment. Dan's drive for betterment and unwavering commitment to promoting the insurance industry makes him stand-apart from others. For example, in May, Dan went to D.C. with IIAW colleagues for the BIG I Government Affairs to address important topics such as flood insurance, terrorism insurance, security and more," shared Allan Degner, Robertson Ryan's VP of Marketing. Dan always finds a way to connect with people and has a great approach to balancing a very busy professional and personal schedule with a young family, added Degner."
The IIAW is one of the largest trade association's in the state with over 5,100 independent insurance agents selling property, casualty, life and health insurance.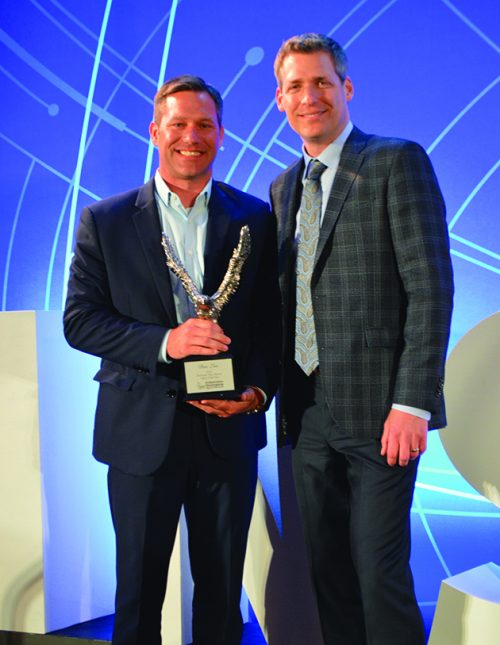 Pictured: Dan Lau and Jason Bott