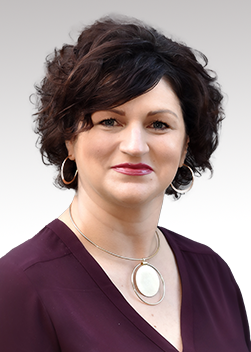 April Horner
Senior Account Manager | Commercial Lines
HOW DID YOU END UP IN THE INSURANCE INDUSTRY: 
Stumbled into the opportunity to work for a well known carrier at the time where call centers/ customer support centers were popping up in my area, but quickly laid off. After a multiple round interview process, I began my insurance career as an endorsement processor, which lead very quickly to learning all lines, and all processes. Ten years later, I joined the agency side and love it!!
THE BEST PART OF BEING AN INSURANCE PROFESSIONAL:
I love meeting our clients and building relationships with them. 
WHAT DOES EXCEPTIONAL CUSTOMER SERVICE LOOK LIKE TO YOU:
Treating my clients the way I would want to be treated. 
ONE ITEM FROM YOUR BUCKET LIST: 
To go sky diving!