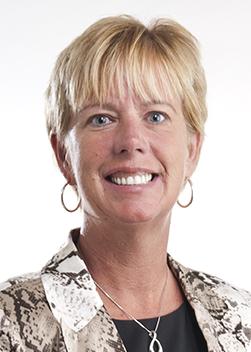 Mari Kay Bittl
Vice President
Mari Kay began her insurance career in 1980 working at Milwaukee Insurance as a CRT where she worked for 5 years before moving to Minkoff Insurance Agency in 1985. She spent 12 years at Minkoff as a Customer Service Representative developing her skill set for handling client accounts.
In 1997, Mari Kay started with Fitzgerald, Clayton, James & Kasten, Inc. continuing her role as a CSR while quickly earning her Certified Insurance Service Representative (CISR) designation in 2000. Shortly thereafter, FCJK's management team began to see Mari Kay's potential as a producer in a sales-oriented role. They worked together to create and implement a VIP personal lines insurance concept for high net worth individuals where Mari Kay began to thrive.
With the affiliation of Fitzgerald, Clayton, James & Kasten, Inc., Mari Kay joined Robertson Ryan & Associates in January, 2011. In 2017, Robertson Ryan opened a new office in Scottsdale, Arizona. Mari Kay has used her expertise in personal lines to coach her associates in Arizona to recreate a process that has brought her so much success. By introducing her process, she has helped to organize and shape the office's workflow and hopes that sharing her successes will help to build something special.
Mari Kay has over 30 years of Personal Lines insurance experience and works with high net worth individuals on their personal risk management needs. Her approach has been to educate the client about how every insurance policy is different. Through her process she customizes an insurance package to meet each client's needs.
From the very beginning of her career, Mari Kay's focus has always been centered on service. This explains why she holds a 98 percent retention ratio with her clientele and how 91 percent of the people she talks to become satisfied customers. Mari Kay makes herself available for her clients 24/7, day and night, as claims do not always fall in the nine to five o'clock time range, which has saved her clients on numerous occasions.
Mari Kay has been happily married to her husband, Doug, for over 20 years. She enjoys spending her time outside of work with family and friends, and vacationing to warmer climates.

Service Team
Vanessa Kiger, CISR vkiger@robertsonryan.com 262-504-3848 Personal
Jane Berndt, CIC jberndt@robertsonryan.com 262-478-3267 Business
Cathy Large, CISR clarge@robertsonryan.com 262-478-3266 Business
Kathy Hajek, khajek@robertsonryan.com 262-478-3274 Summaries