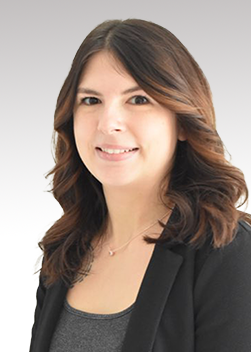 Halee Griffin
Account Associate | Personal Lines
WHO HAS BEEN THE BIGGEST INFLUENCE ON YOUR CAREER:
My family has been by biggest influence and support system. They believe in me, and they push me to do my best every day.
WHAT DOES EXCEPTIONAL CUSTOMER SERIVCE LOOK LIKE TO YOU: 
It starts with a smile, and it ends with a smile. Exceptional customer service begins with your first impression (the smile), listening to what the customers' needs are, and using effective communication with the client.
THE BEST PART OF BEING AN INSURANCE PROFESSIONAL:
I get to help people feel secure, and I learn something new every day.
OCCUPATION IN ANOTHER LIFE: 
Veterinarian