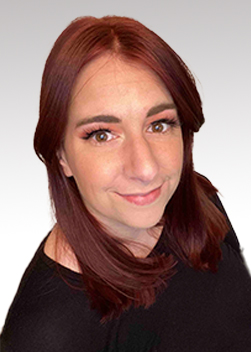 Jennifer Robinson
Personal Insurance Account Representative
THE BEST PART OF BEING AN INSURANCE PROFESSIONAL:

The connections I make while getting to know my clients, being able to be there for them throughout every big life event is very humbling and fulfilling.
WHAT DOES EXCEPTIONAL CUSTOMER SERIVCE LOOK LIKE TO YOU:

Exceptional customer service is going above and beyond the call of the job. Being compassionate, understanding and flexible to meet the insured's needs is fundamental in providing a successful customer service experience.
UNIQUE PROFESSIONAL FACTS:

Fun fact, I'm a bit of a license collector. I've held or currently have licenses for real estate, property and causality insurance, life/ health/ disability insurance, flood insurance and I am an ordained minister, licensed to officiate weddings and conduct funerals.
COMMUNITY GROUPS OR CHARITIES YOU'RE INVOLVED IN:

I admire Robertson Ryan and Associated for letting me create and implement our Community Service Day within our organization. Community service and involvement is very important to me. Most of my service is dedicated to those who have survived domestic violence and/or sexual abuse.