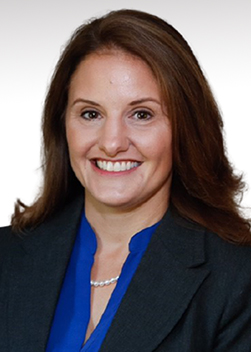 Jessica Bell
Benefits Account Manager
HOW DID YOU END UP IN THE INSURANCE INDUSTRY:
After finishing law school in 2006, I worked in the family law field for about 4 years. I decided to try something new and was introduced to a mutual friend who was a CEO of an insurance firm here in Virginia. After meeting a few times, he convinced me to try employee benefits account management. I took my insurance exam in December 2011 and started managing his benefits groups. I have worked in employee benefits ever since and I could not be happier. 
THE BEST PART OF BEING AN INSURANCE PROFESSIONAL:
I truly enjoy building long term relationships with clients and assisting them in customizing a benefits package that best fits their needs as an organization and helps retention by offering robust benefits packages to their employees.
WHAT DOES EXCEPTIONAL CUSTOMER SERVICE LOOK LIKE TO YOU:
I believe in going above and beyond for our clients, letting them know their needs are my top priority and delivering results in a timely and professional matter.
ONE ITEM FROM YOUR BUCKET LIST:
Travel to Greece
3 ADJECTIVES DESCRIBING ME:
Honest, Giving, Loyal