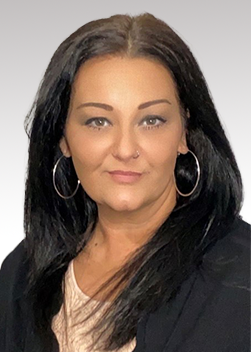 Josie McClendon
Senior Account Manager | Commercial Lines
WHO HAS BEEN THE BIGGEST INFLUENCE ON YOUR CAREER: 
All of the producers I have worked for, have all taught me something that has been useful in my career.
DO YOU HAVE A SPEICAL APPROACH TO INSURANCE:
My approach in insurance is to look at the risk, think of every possible situation that could arise in a lawsuit and give an example of a claim. Great for cross selling!
FAVORITE INSURANCE COVERAGE: 
Property Insurance, I am either learning about new locations and areas of interest, or being shocked by a replacement cost estimator – there's always learning something new!
COMMUNITY GROUPS/ CHARITIES YOU'RE INVOLVED IN: 
Organization for Autism Research (OAR), Elim Christian School, Autism Speaks and Gigi's Playhouse
UNIQUE PERSONAL FACT:
I've completed two Chicago Marathons!