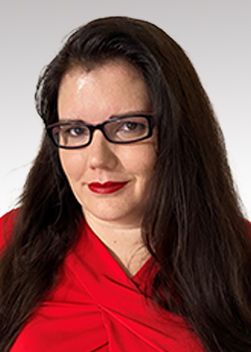 Kelly Kersting
Commercial Lines Account Manager
DO YOU HAVE A SPECIAL APPROACH TO INSURANCE:
I am very customer focused, I like to get to know my clients so we can have open and honest dialogue about their insurance needs.

MOST OVERLOOKED INSURANCE COVERAGE:

Cyber, most companies do not see a need for it, until they have a claim that disrupts their business.
WHAT RISK MANAGEMENT MEANS TO ME:
Risk Management is a huge responsibility and should be taken very seriously. It is important to look at the business as a whole and ensure every aspect of it is covered properly. Appropriate risk management is key in any business.

CHARITY I DEEPLY CARE ABOUT:

Dog Rescues, dogs are amazing creatures and deserve to be cherished.