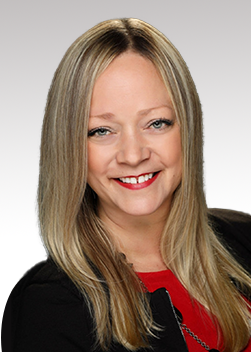 Mary Keenan
Account Manager | Commercial Lines
HOW DID YOU END UP IN THE INSURANCE INDUSTRY: 
Insurance has always been an interest of mine. I started my first roll in this industry working for a small independent agency. The owner was a good friend of the family.
WHAT DOES EXCEPTIONAL CUSTOMER SERVICE LOOK LIKE TO YOU: 
Exceptional customer service to me is, putting your heart in everything you do. You sometimes need to put yourself in the clients situation, and think to yourself, "what would make me happy and satisfied in this situation".
FAVORITE INSURANCE COVERAGE: 
Definitely, Work Comp. This is one coverage that is somewhat in our control. With great loss control provided by our carriers, we can truly help an insured when it comes to claims, and help them better their experience modification, which leads to cheaper premiums and better dividends offered.
MOST OVERLOOKED INSURANCE COVERAGE: 
Cyber policies are being offered more than ever in this day and age. 3rd party Cyber Liability is very important and I feel often gets overlooked to keep premiums low.
OCCUPATION IN ANOTHER LIFE: 
Pastry Chef!