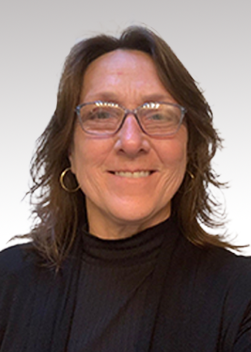 Maureen Lay
Account Manager | Personal Lines
HOW DID YOU END UP IN THE INSURANCE INDUSTRY:
I worked for a Distribution Company for a Photography Packaging needs as a CSR from 1998-2018.  After 75+ years in business and long consideration the company decided to close its doors in December 2018 which forced me to look for employment. I was applying for CSR when my current boss called for an interview for a CSR with AB Schmitz in Personal Lines, I took the P&C Exam and started my career in insurance. 
WHO HAS BEEN THE BIGGEST INFLUENCE ON YOUR CAREER:
My spouse – him and I meet at work. We worked together for a couple years before we started dating – I was young and determined to succeed in life. He used to always tell me that if you put your mind to it you can do anything and here today after 36 years together and still going strong.
THE BEST PART OF BEING AN INSURANCE PROFESSIONAL:
Helping clients figure out what is the best choice to help protect their most important things they have in their lives.
WHAT DOES EXCEPTIONAL CUSTOMER SERVICE LOOK LIKE TO YOU:
Being able to help our clients, listen to their needs and be there for them if they have concerns about things they may not understand.
FAVORITE HOLIDAY:
July 4th – we get to celebrate independence and the fireworks are nice to watch!