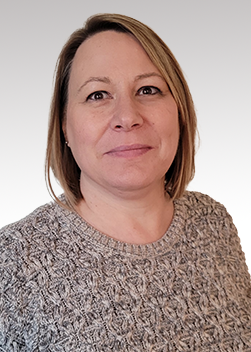 Pam Patrick
Account Manager-Floater | Personal Lines
WHO HAS BEEN THE BIGGEST INFLUENCE ON YOUR CARRER:
My husband is my biggest influence, because he always see the potential in myself that I don't and with that he has encouraged me to be more and do more.
WHAT DOES EXCEPTIONAL CUSTOMER SERVICE LOOK LIKE TO YOU:
Having a relationship with your customers and being able to remember who they are and being attentive to what is going on in their life at the moment you are with them.
THE BEST PART OF BEING AN INSURANCE PROFESSIONAL:
I love the customer interaction and being able to help them with changes/questions in their policies.
MOST OVERLOOKED INSURANCE COVERAGE: 
I think the underground service line is overlooked because you don't think of the outside of your home. Until it happens and then you wished you woulda, coulda, shoulda. I say this from experience when we had to replace the septic from the home to the city connection at the street.
FAVORITE TRAVEL DESTINATION:
We have a 5th wheel camper that we spend the spring, summer and fall in, that wherever we go we always have our home with us. But truth be told, the beach or the ocean is always the favorite.