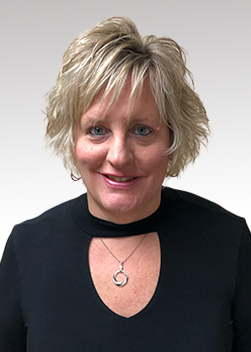 Robin Hansen
Account Manager | Commercial Lines
HOW DID YOU END UP IN THE INSURANCE INDUSTRY:
I replied to an underwriting assistant ad in the newspaper in 1992…that's how it was done back then. The job was 35 miles from my home and all interstate driving, at that time I was 22 years old and had never driven on the interstate. I accepted the job and drove on the interstate for 25 years. I was an underwriter for 22 years and currently work at the agency level with personal lines and commercial lines experience.

BEST PART OF BEING AN INSURANCE PROFESSIONAL:
Providing excellent customer service to our clients and ensuring all their insurance needs are met.
FAVORITE INSURANCE COVERAGE AND WHY:
Umbrella insurance-additional coverage at a reasonable premium.
FAVORITE TRAVEL DESTINATION:
I went on a cruise to Alaska and British Columbia-it was the best vacation ever!