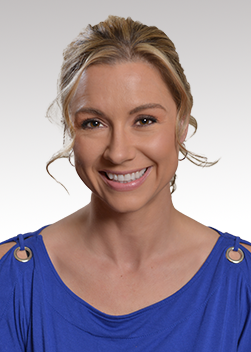 Sadie Seimears
Account Manager | Commercial Lines
HOW DID YOU END UP IN THE INSURANCE INDUSTRY:
The insurance industry has been my only career. At 20 years old, I started working as a customer service claims representative in commercial truck claims. This is where my passion in the transportation industry began. From here, I obtained my P&C license and have worked in the commercial transportation insurance industry ever since.
WHO HAS BEEN THE BIGGEST INFLUENCE ON YOUR CARRER AND WHY:
My daughters. I've always done my very best to lead by example for them; to teach them perseverance, and to always work hard to better yourself in all areas of your life. Being an example for my girls is my biggest motivator.
WHAT DOES EXCEPTIONAL CUSTOMER SERVICE LOOK LIKE TO YOU:
It's going above and beyond for the customer. It's the ability to build a relationship with a client by being friendly, empathetic, dependable, and knowledgeable w/ the product and the industry that they're in.
DO YOU HAVE A SPEICAL APPROACH TO INSURANCE?
Communication. When you get to the client's level, help them to understand even more about the industry that they're in, and educate them along the way, you will build a valued and trusting relationship.