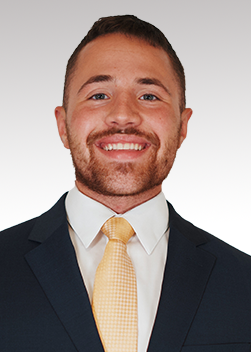 Shane Skaar
Account Executive
HOW DID YOU END UP IN THE INSURANCE INDUSTRY:
I've always been fascinated by the insurance industry because I grew up with my Dad, Pat Skaar as an agent. I saw how it has impacted him and our family, he's always been passionate about it, and I want to be able to do the same.
THE BEST PART OF BEING AN INSURANCE PROFESSIONAL:
I really enjoy meeting and interacting with new people, whether it's a business owner or an individual.
DO YOU HAVE A SPECIAL APPROACH TO INSURANCE:
I'm brand new to the insurance industry, but at the end of the day we are all just people. As long as you can find a common ground, be yourself, and truly want to make a difference, that's what I believe it takes- regardless of what industry you're in.
MOST OVERLOOKED INSURANCE COVERAGE:
Life Insurance. It's one we tend to put off until we're much older.
A CHARTIY I CARE DEEPLY ABOUT: 
Children's Hospital in Milwaukee- had a major surgery when I was 15, and they helped change my life.