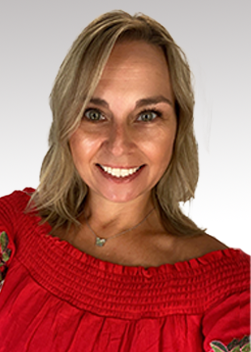 Stacey Sanders
Commercial Lines Account Manager
HOW DID YOU END UP IN THE INSURANCE INDUSTRY:
I started in 2003 working for a State Farm Agent, handling new banking products. During my year employment I obtained both P&C and Life/Health license and began working in the insurance industry from there.
WHO HAS BEEN THE BIGGEST INFLUENCE ON YOUR CARRER, AND WHY:
My customers – if it wasn't for them sharing their lives with me, I would never have learned how to protect them. Now it's my passion to serve them.
DO YOU HAVE A SPECIAL APPROACH TO INSURANCE:
To always be me – I like to bring my knowledge and skills to the table everyday, protecting both interests, clients and companies as a whole.
FAVORITE INSURANCE PRODUCT:
Commercial Truck Transportation policies, as no two operations are the same.
UNIQUE PROVESSIONAL FACT:
I have actually driven a Semi-Truck before.