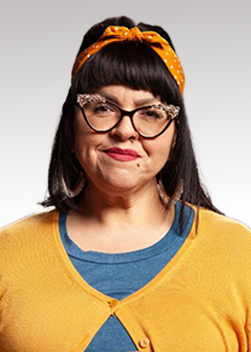 Tonia Lagunes
Customer Service | Personal Lines
WHO HAS BEEN THE BIGGEST INFLUENCE ON YOU CAREER AND WHY?
Bridgett Peebles Popp, Personal Lines Agent, her drive, professionalism, fun spirit and willingness to help the team around her to equally learn and grow with her has been overwhelmingly helpful and without measure, promotes a cohesive & fluid team and optimistic spirit.
THE BEST PART OF BEING AN INSURANCE PROFESSIONAL: 
Just learning the "ins & outs" and helping our customers understand their insurance policies and the importance of having them.
WHAT DOES EXCEPTIONAL CUSTOMER SERVICE LOOK LIKE TO YOU:
Willingness to be an active listener & participate in their concerns & needs, with understanding, and be willing & able to tackle concerns and questions as a team with their best interests in mind.
MOST OVERLOOKED INSURANCE COVERAGE:
Renters, I feel people overlook the importance of it.
FAVORITE TRAVEL DESTINATION:
Eastern Tennessee