Jim Mangold wins 4th Annual Jack Ryan Community Service Award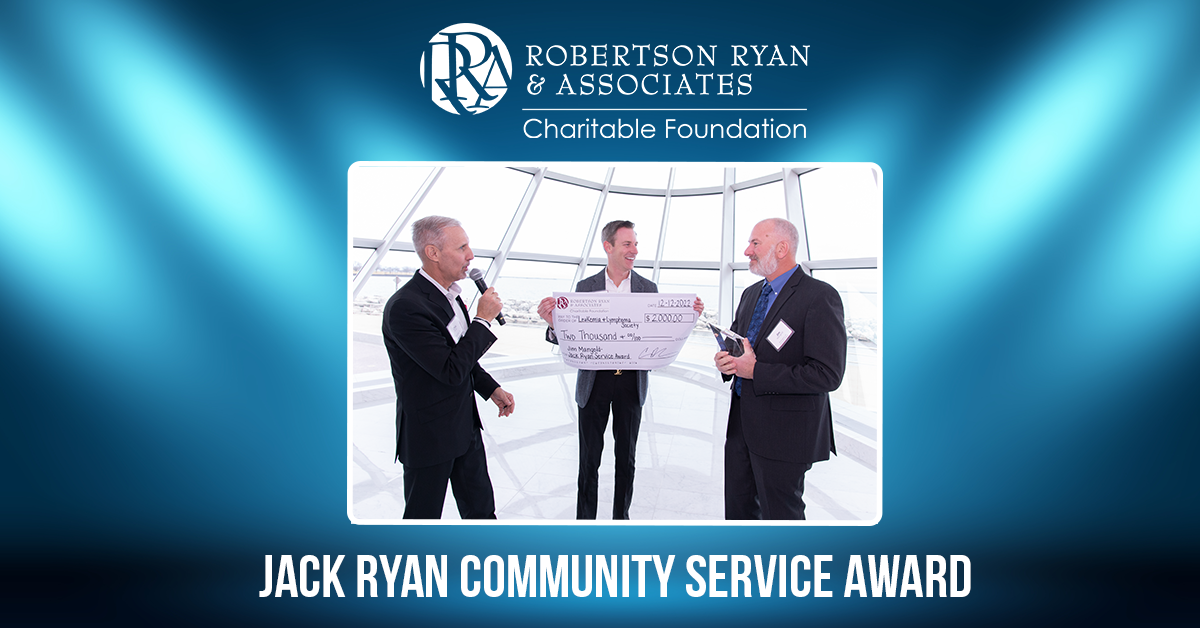 Robertson Ryan & Associates presented their 4th Annual Jack Ryan Community Service Award at a recent company event. This prestigious award was established in honor of one of our illustrious founders, Jack Ryan, whose inclusive vision is one we carry on today.
At Robertson Ryan we make it a priority to volunteer and donate to local non-profits. Collectively we recognize our business is about people and the communities we serve. It is our shared goal to make wide reaching and positive impacts where we live and work.
The 2022 Jack Ryan Community Service Award recognizes Jim Mangold for his excellence in the community. Our RRA Charitable Foundation donated $2,000 on the behalf of Jim Mangold to his charity of choice, Leukemia & Lymphoma Society.
The Leukemia & Lymphoma Society (LLS) is very important to Jim and has a personal mission within the LLS organization with their Dare to Dream Project. This initiative is focused on the treatment of pediatric blood cancers, a cause very important to the Mangold family thorough a deeply personal connection. In recent times, Jim made a personal pact toward wellness and has trained year-round to participate in a 150 mile ride to benefit LLS as a significant fundraiser and awareness vehicle. He takes great pride in being among the top 25 fundraisers (with usually around 3,000 riders, wow!). Beyond his lifelong dedication to patient advocacy and fundraising for LLS, Jim is very active in the Burlington Community and has gained the reputation as a "silent giver". There is no way to measure the difference he has made in the community, as he doesn't like to talk about it much and prefers to remain anonymous and behind the scenes. Jim is extremely humble, generously caring and lives his life practicing The Golden Rule. Thank you for all you do, Jim!
Two very special Jack Ryan Service Award Nominees received $500 for their charities of choice.
Melissa Stauber, benefiting Serving Older Adults
Lisa Pageler-Coffman was not able to be in attendance, her award was accepted by Patti Blaschka, benefiting Heart of Transit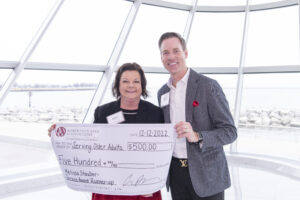 Melissa Stauber, Allan Degner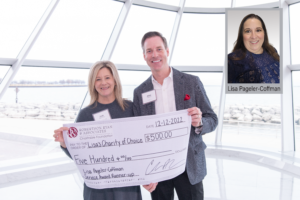 Patti Blaschka, Allan Degner, Lisa Pageler-Coffman 
Robertson Ryan & Associates would like to thank everyone on their team for their ongoing support and work within the communities we serve. Thank you.