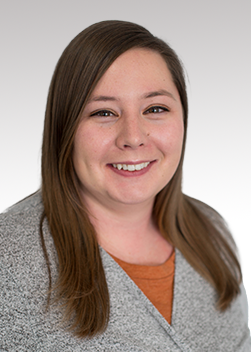 Abby Schaller
CSR (Trainee) | Personal Lines
WHO HAS BEEN THE BIGGEST INFLUENCE ON YOUR CAREER AND WHY:
My mom has been the biggest influence. She always taught me to have good work ethic by showing up on time, putting in the work, having pride in your work and lending help when it is needed.
THE BEST PART OF BEING AN INSURANCE PROFESSIONAL: 
Being able to interact with people especially in the community, also being a local, familiar face that your customers know and also know that you are looking out for their best interests.
WHAT DOES EXCEPTIONAL CUSTOMER SERVICE LOOK LIKE TO YOU: 
Listening to customer needs, doing the research, trying to explain the answers to their questions as best as possible and having patience when they are upset or frustrated.
MOST OVERLOOKED INSURANCE COVERAGE:
Towing & Labor. I feel not a lot of people think/worry about this but it's nice that if you need to get towed, you don't have to worry about a big bill going along with it and also knowing who to call when you are stranded or need assistance.