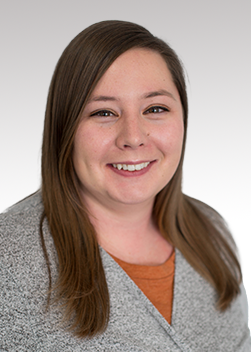 Abby Schaller
CSR (Trainee) | Personal Lines
HOW DID YOU END UP IN THE INSURANCE INDUSTRY:
My now coworker Kristen told me about the open position in her office and said I would be a good fit. At the time, I turned her down but a year later the opportunity came up again and again she asked. I took the leap, applied, and was hired for the position. I then obtained my property and casualty license a month into the position. 
THE BEST PART OF BEING AN INSURANCE PROFESSIONAL: 
Being able to interact with people especially in the community, also being a local, familiar face that your customers know and also know that you are looking out for their best interests.
WHAT DOES EXCEPTIONAL CUSTOMER SERVICE LOOK LIKE TO YOU: 
Listening to customer needs, doing the research, trying to explain the answers to their questions as best as possible and having patience when they are upset or frustrated.
MOST OVERLOOKED INSURANCE COVERAGE:
Towing & Labor. I feel not a lot of people think/worry about this but it's nice that if you need to get towed, you don't have to worry about a big bill going along with it and also knowing who to call when you are stranded or need assistance.