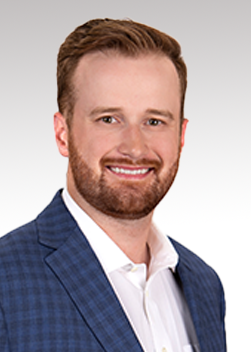 Alex Kihslinger
Agent & Vice President
THE BEST PART OF BEING AN INSURANCE PROFESSIONAL:
Helping clients work through a difficult problem is the reason I come in to work. That "Eureka!" moment when we come to a solution is a rush that will never get old.
WHO HAS BEEN THE BIGGEST INFLUENCE ON YOUR CAREER:
My dad has been the biggest influence in my career. Growing up watching him gave me a very clear image of the type of man I wanted to be.
WHAT DOES EXCEPTIONAL CUSTOMER SERVICE LOOK LIKE TO YOU:
Exceptional customer service is being there for your clients not just at renewal, but year-round at the drop of a hat for whatever questions or issues may arise.
UNIQUE PERSONAL FACT:
I worked in an archery pro-shop for 8 years, started as a grounds crew mowing their lawn and worked my way up to Sales Manager, which I did for 4 years.
LIST ANY COMMUNITY GROUPS YOU'RE INVOLVED IN:
I am Vice President of the SE WI Bowhunters Chapter of SCI which is a national non-profit with local chapters that works for hunter's rights and youth involvement in the outdoors. Our chapter's focus is primarily on the latter.
FAVORITE HOLIDAY AND WHY:
4th of July, my birthday is the 3rd and we've been going up to the cabin to celebrate for over 20 years in a row!