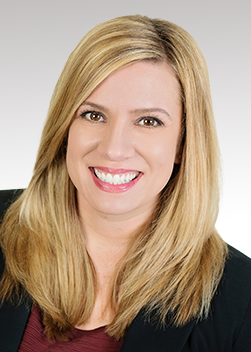 Amanda Walsh
Insurance Advisor
DESIGNATIONS:
Life Underwriter Training Council Fellow (LUTCF)
WHO HAS BEEN THE BIGGEST INFLUENCE ON YOUR CAREER:
Tough question as I feel I've learned and continue to learn from leaders in the industry. I've had many great mentors over the years that have taught me the industry is continuously changing and to always be open to new ideas and processes.
THE BEST PART OF BEING AN INSURANCE PROFESSIONAL:
The level of gratification I get from helping people understand and navigate insurance. Insurance is something everyone has to have but few know why or how it works. I treat everyone like they are family and try to insert a little humor along the way.
MOST OVERLOOKED INSURANCE PRODUCT:
Umbrella policies are an easy way to ensure you are protected. Many people might have one and not know what it does or don't have one at all.
WHAT RISK MANAGEMENT MEANS TO ME: 
Ensuring proper coverage and pricing for an individual based on the condition, history, and behavior. It's never fun to let someone know we cannot help them but explaining why and how they can change that is important.