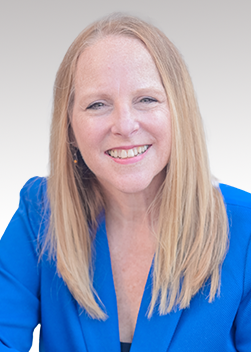 Ann Mugford
Agent & Vice President
WHO HAS BEEN THE BIGGEST INFLUENCE ON YOUR CAREER AND WHY:
The past 15 years in the insurance industry has helped grow and stretch me into the agent I am today. However I would have to say it's been my clients who have been the greatest influence on my career as they have entrusted me with advising them and that is a responsibility I am honored and humbled by and therefore take very seriously.
DO YOU HAVE A SPECIAL APPROACH TO INSURANCE: 
My approach to customer service is to live out the best business advice I ever received ""If you want my business, be trustworthy and deliver value without me asking for it—the same experience as when I'm buying for myself."
MOST OVERLOOKED INSURANCE COVERAGE: 
Often cargo exposures are not thoroughly discussed regarding the many different types of commodities hauled and values. For example, military loads that it can be difficult to estimate the market value.
OTHER INTEREST:
I am fascinated by travel because I learn about new cultures, meet people and admire the beauty in the world around all round us. I love visiting museums and historical landmarks everywhere I go. I am passionate about being advocate for others to learn, grown and live a healthy lifestyle.