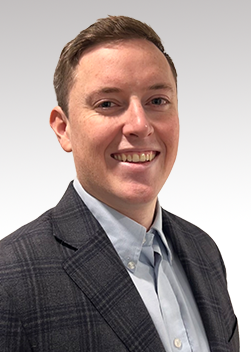 Brendan Scully
Vice President
HOW DID YOU END UP IN THE INSURANCE INDUSTRY: 
My family has been in the insurance industry since 1928. Seeing the enjoyment my dad gets out of the industry with helping people drew me to become an agent as well. 
THE BEST PART OF BEING AN INSURANCE PROFESSIONAL:
Solving complex problems for customers while providing exceptional customer service is the best part of being an insurance professional. Along with establishing close personal relations with customers and having a deep understanding of their worries, needs and ambitions. 
FAVORITE INSURANCE COVERAGE: 
Commercial Insurance, I enjoy learning how others operate their businesses, providing process improvements and risk mitigation.
A CHARITY I CARE DEEPLY ABOUT AND WHY:
Misericordia Heart of Mercy because it directly helps families who are unable to provide necessary care for individuals with intellectual and developmental disabilities.