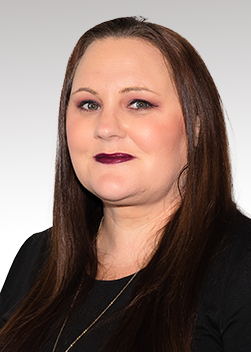 Candace Nichols
Senior Account Manager | Personal Lines
THE BEST PARTY OF BEING AN INSURANCE PROFESSIONAL:
Helping all prospective clients and current insured's understand the catastrophic risks and all perils that insured's might face as a Florida homeowners. The best part is helping the insured's understand what they are purchasing and having a clear understanding of the Florida insurance market, specifically our coastal areas.
WHAT DOES EXCEPTIONAL CUSTOMER SERVICE LOOK LIKE TO YOU:
A few of my skills highlight around Customer Service and my ability to work well with other professionals and clients. I have a strong work ethic and great business sense. My abilities for time management, organization, understanding the clients insurance needs, underwriting to place them correctly with the carrier's to cover both their risks and an in depth knowledge of the insurance market.
MOST OVERLOOKED INSURANCE COVERAGE AND WHY:
Flood! Flood is an every changing market and staying on top of these risks are important. Most insureds do not understand how flood operates and are routinely mislead regarding hurricane storm surges. I find a lot in the business from policy owners and the real estate agents referring them, believe that Storm surges are covered under a wind policy. This opens a great discussion on how Flood policies operates. From explaining non compliant structures vs compliant, how they can mitigate costs through elevation certificate and or venting, and understanding exactly what is covered under the primary flood policy.
COMMUNITY GROUPS YOU'RE INVOVLED IN:
I am an avid reader! I read on average a couple to few books a week. I also run a book club with my best friend and we meet locally each month to discuss the book of the month. If you find me with some downtime, you will see me with my nose in book. I love to promote reading with children and like to volunteer time at my son's school reading stories. With books, all the world's secrets are at your finger tips and thousand's lives are ready to be lived!