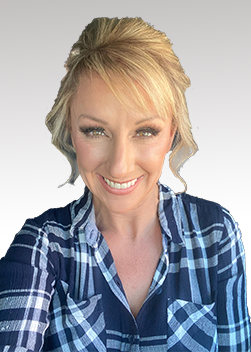 Candace Ward
Senior Account Manager | Commercial Lines
DESIGNATION:
Certified Insurance Counselor (CIC)
WHO HAS BEEN THE BIGGEST INFLUENCE ON YOUR CAREER: 
My friend and prior college for more than 20 years, Greg Hitt. He taught me the fundamental importance of extraordinary customer service and how to succeed in meeting the needs of every individual I talk to since each of us all have some need for protection from basic to significant.
THE BEST PART OF BEING AN INSURANCE PROFESSIONAL:
Helping those in a time of need and the benefit of having the right protection. No one likes to buy a piece of paper that costs a lot of money, but when you suffer a loss – that expensive piece paper becomes the most important thing you've ever bought overnight.
WHAT DOES EXCEPTIONAL CUSOTMER SERVICE LOOK LIKE TO YOU: 
Understanding the basic needs of your client and delivering on the promise to provide the services requested with knowledge and understanding of the product/goods being sold.
COMMUNITY GROUPS OR CHARITIES YOU'RE INVOLVED WITH:
The National Alliance for Insurance Education & Research, Certified Insurance Counselors
Boys and Girls Club of the Emerald Coast
Waterfront Rescue Mission
UNIQUE PERSONAL FACTS: 
I was once a competitive figure skater for many years! I also enjoy scary movies and documentaries as my favorite genres.