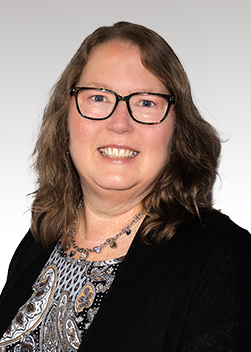 Carol Keiling
Personal Lines Account Manager
THE BEST PART OF BEING AN INSURANCE PROFESSIONAL:
Being able to help customers plan for their risks and being there for them when they need me most. 
FAVORITE INSURANCE COVERAGE AND WHY:
Flood Insurance, it's an often overlooked coverage and that is a shame. After seeing my in-laws suffer through two major floods in 2004, and seeing their insurance coverage put them on the road to recovery, I am a big fan of flood coverage.
DO YOU HAVE A SPECIAL APPROACH TO INSURANCE:
Every family has unique needs and approaches to their financial security. I know I am doing my best when I get to know a customer well enough to see things from their point of view.
LIST ANY COMMUNITY GROUPS OR CHARITIES YOU'RE INVOVLED IN:
SWFMAS is a nonprofit dedicated to supporting saltwater tank hobbyists and promoting responsible care of our coral reefs, oceans, and seas. I have been involved with them in several positions for about 10 years.
UNIQUE PROFESSIONAL FACTS: 
I enjoy taking Continuing Education courses – I consider myself a lifelong learner on all types of subjects whenever I have the chance.