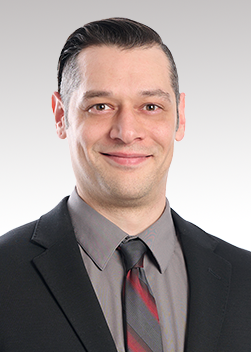 Charles Barnett
Account Manager | Commercial Lines
HOW DID YOU END UP IN THE INSURANCE INDUSTRY:
I started as a temp bookkeeper at Insurance Advisors Inc. during the two years it was up for sale prior to its eventual purchase. I moved on to an administrative position which also included a lot of accounting duties at Central Lakes Insurance Brokers. In my extensive contacts with the customers regarding the billing portion of their insurance accounts I have come to know the book and continue to manage the customer accounts through Robertson Ryan & Associates in more of a customer service capacity.
DO YOU HAVE A SPEICAL APPROCAH TO INSURANCE: 
Always in the best interest of the insured. I make sure they have the info they need to make they decisions they must.
FAVORITE INSURANCE PRODUCT/ COVERAGE: 
Utility/ Service Line coverage I personally just bought some, why is there ALWAYS a tree directly above the water main or main drain line?
UNIQUE PROFESSIONAL FACTS:
My educational background is Accounting and Business Management which aids significantly in understanding our customers needs and attending to them