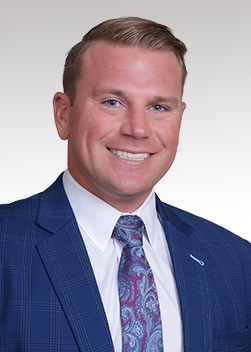 David 'Butch' Kriger
Agent & Vice President
Butch is a highly accomplished professional with a passion for the insurance industry. He earned his Bachelor's Degree in Business Management from Grove City College in 2011. Right after graduation, Butch embarked on his insurance journey with Federated Insurance, where he participated in their prestigious and industry-leading training program.
In 2016, Butch became a broker for FNB Insurance. Throughout his time there, he consistently served as a top producer and was promoted to lead their Mid-Atlantic Region in 2020.
Drawing from his vast experience working with diverse companies across multiple sectors, Butch specializes in providing insurance solutions for Technology, Life Science, and Trade Contractors. He possesses a proven track record of successfully educating companies on coverage options, compliance requirements, and leveraging technology to bolster their risk management programs.
In addition to his professional achievements, Butch's college years were marked by his leadership and sportsmanship. Excelling in both baseball and football at Grove City College, he proudly served as team captain for both teams.
Today, Butch resides in Baltimore, MD, alongside his wife, Hailey and their dog, Charlie. Outside of work, he finds joy in staying active through running and golf, as well as spending quality time boating on the Chesapeake Bay during weekends.