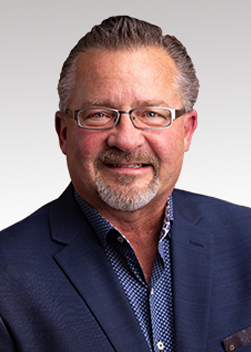 David Procai
Agent & Vice President
HOW DID YOU END UP IN THE INSURANCE INDUSTRY:
After 7 years in the Navy, my in-law, neighbor and mentor, Frank, who had been in the insurance industry for years, mentioned to me I should get licensed and trained in the industry. So in 1987 I did just that – Frank was my mentor for the first two years as I got started in the insurance industry, obtaining my license and training with Sentry Insurance. He provided me with all of the tools I needed to be successful in the industry. 
THE BEST PART OF BEING AN INSURANCE PROFESSIONAL:
Helping my customers properly protect their businesses and households. Making sure I fully explain them all of the options they may want to consider, some of which they may have never been previously aware of. 
FAVORITE INSURANCE PRODUCT AND WHY:
Employment practices liability insurance (EPLI). I always mention to my customers how we should not have one day without EPLI, and if we are business partners and I explain why. 
MOST OVERLOOKED INSURANCE COVERAGE AND WHY:
Commercial or Personal Umbrella – pound for pound or dollar for dollar it's the best coverage protection you can get for the money. 
COMMUNITY INVOLVEMENT:
I've spent many years coaching youth baseball and football.
FAMILY:
I currently live in Robbinsdale, MN with my beautiful wife Jackie, our 3 amazing adult children and our dog, Walker.