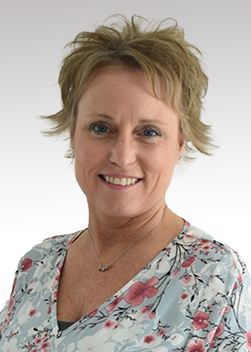 Dena Spiegl
Account Associate | Personal Lines
THE BEST PART OF BEING AN INSURANCE PROFESSIONAL:
Helping clients save money, and making sure that all of their property/belongings are insured.
WHAT DOES EXCEPTIONAL CUSTOMER SERVICE LOOK LIKE TO YOU: 
Having the customer satisfied with everything that you do for them, and referring other clients to you.
DO YOU HAVE A SPECIAL APPROACH TO INSURANCE: 
I previously worked in an eye doctor's office for 15 years and was on the other side of the insurance, as I did all the billing to insurance companies and worked with insurance companies, not for insurance companies.
UNIQUE PERSONAL FACTS: 
I went to school to be a flight attendant!