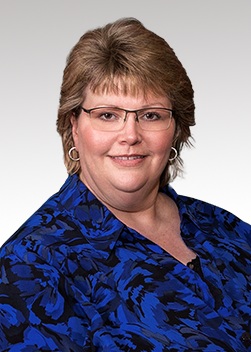 Donna Krueger
Senior Account Manager | Personal Lines
DESIGNATIONS: 
Certified Insurance Counselors (CIC)
Certified Insurance Service Representative (CISR)
HOW DID YOU END UP IN THE INSURANCE INDUSTRY:
I started my career in the insurance industry because my mother took my resume without me knowing and gave it to her coworker whose daughter was opening a State Farm agency in Appleton, WI. Her daughter called me for an interview because her dad wanted her to & I took the interview because my mom wanted me to. I ended up as the Office Manager there, for her State Farm agency for 5 years and I am still close friends with the agency owner today.
THE BEST PART OF BEING AN INSURANCE PROFESSIONAL:
I love everything about being an insurance professional, it's a job that challenges you every day and gives you the opportunity to work with great people.
WHAT DOES EXCEPTIONAL CUSTOMER SERVICE LOOK LIKE TO YOU: 
Exceptional customer service to me is listening – any problem can be worked through as long as you listen to your customer and try to understand their concerns and needs.
MOST OVERLOOKED INSURANCE COVERAGE: 
Renters Insurance – so many people think they don't need it because they don't have much personal property; however, they're overlooking the need for liability coverage which is why they need an agent.