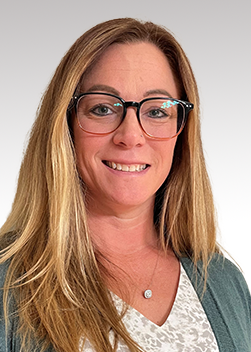 Jana Sadnick
Senior Account Manager | Commercial Lines
THE BEST PART OF BEING AN INSURANCE PROFESSIONAL:
Every day is different. Quoting different risks and coverage. Deciphering all the needs of the client to ensure they are properly covered. Interacting with underwriters and clients.
WHAT DOES EXCEPTIONAL CUSTOMER SERVICE LOOK LIKE TO YOU:
Finding the answer to any question a client may have, returning calls as soon as possible. If I do not have the answer, call them back and let them know I haven't forgotten about them and I am still working on it.
MOST OVERLOOKED INSURANCE COVERAGE: 
Cyber Liability. Hacking is becoming more and more common. Most clients do not realize the impact this can have on their company thus do not find the need to pay for the coverage.
UNIQUE PROFESSIONAL FACT: 
I am very energetic and often have a close enough relationship with my clients to joke with them and make insurance seem not so stressful.