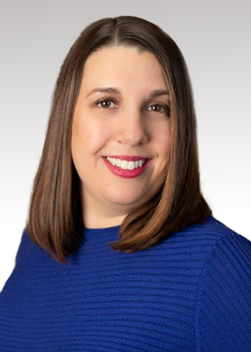 Jennifer Bellante
Senior Account Manager | Commercial Lines
WHO HAS BEEN THE BIGGEST INFLUCENCE ON YOUR CAREER?
My previous manager, Richard Davis, from MGIC Insurance Services & owner of Lenders Insurance Services, LLC. He is my biggest influence because he always believed in me. I learned a lot from him with regards to insurance and business. He encouraged me early on in my career and has always been supportive of me over the years.
THE BEST PART OF BEING AN INSURANCE PROFESSIONAL:
The best part of being an Insurance Professional is that I get to help people and build relationships with clients. I enjoy getting to know my clients and building their trust. Also, in insurance there is always something new to learn no matter how long you have been in the industry.
WHAT DOES EXCEPTIONAL CUSTOMER SERVICE LOOK LIKE TO YOU:
Going above and beyond to help and to provide answers to questions in a timely manner all while making the customer feel that they are important and valued.
FAVORITE INSURANCE COVERAGE:
Cyber Coverage – it is an important coverage to have today. It is an interesting coverage to learn about and it is always changing. Many insureds feel that it is not necessary because they don't think it will ever happen to them. Unfortunately, Cyber-attacks are even more common now and many insureds don't realize that the extent and cost of these type of claims could end up putting them out of business if they do not have this coverage in place.
OCCUPATION IN ANOTHER LIFE:
International Business – I love learning about different cultures and languages, plus traveling as part of your job would be fun and exciting!