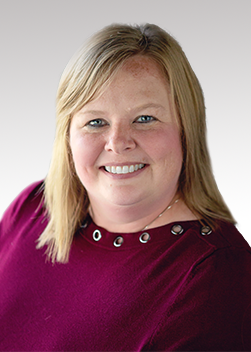 Jennifer Hanson
Senior Account Manager | Personal Lines
HOW DID YOU END UP IN THE INSURANCE INDUSTRY:
I was moving back to my hometown, looking for a job and they were hiring a Customer Service Representative for personal lines insurance, so I decided to give it a try. It was the best thing I ever did, I love working in insurance.
THE BEST PART OF BEING AN INSURANCE PROFESSIONAL:
Helping people and make sure they are protected. 
WHAT DOES EXCEPTIONAL CUSTOMER SERVICE LOOK LIKE TO YOU: 
Going the extra mile for our customers; being honest, answering their questions, putting their mind at ease, along with providing the best coverage for their needs.
OCCUPATION IN ANOTHER LIFE: 
A Nurse