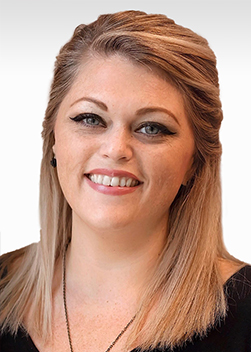 Kayla Todd
Commercial Lines Account Manager
HOW DID YOU END UP IN THE INSURANCE INDUSTRY:
I started in the transportation/trucking industry. I fell in love with that world and thoroughly enjoyed helping those out on the road that keep our world spinning. I realized there wasn't much room for advancement at the company I was at and made a career change when the company started restructuring and eliminating positions. From there I made the jump to insurance and have loved every minute of it- especially being able to specialize in trucking & towing coverage.
THE BEST PART OF BEING AN INSURANCE PROFESSIONAL:
Knowing that I'm able to help people protect the parts of their lives that mean the most to them.
UNIQUE PROFESSIONAL FACT:
Started in Personal Lines, but realized I wanted the chaos and challenge of the commercial lines world.
FAVORITE QUOTE:
Great things never come from comfort zones.
A CHARITY I CARE DEEPLY ABOUT & WHY:
CASA by the Lakes- they advocate for abused children and help give them a voice.
3 ADJESTIVES DESCRIBING ME:
Happy, Idealistic, Passionate