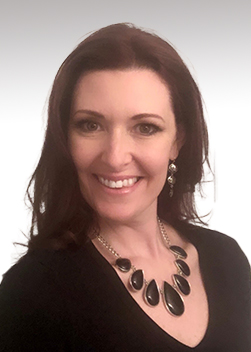 Kristy Sanford
Senior Account Manager | Commercial Lines
WHO HAS BEEN THE BIGGEST INFLUENCE ON YOUR CAREER:

My first boss was the biggest influence on my career. I will never forget what he told me when discussing how he found success within the industry, he simply said "it's about people helping people." He's right, when you boil it down, that is what we do in the insurance industry…help people. His motto has stuck with me and has led me to companies with similar viewpoints, where service is never an afterthought or secondary to sales.
WHAT DOES EXCEPTIONAL CUSTOMER SERVICE LOOK LIKE TO YOU:

Exceptional customer service is derived from open, consistent and professional communication. That being said, outstanding customer service means the client understands what they have, is satisfied with what they have and feels confident they will get the support they require should something happen.
FAVORITE INSURANCE COVERAGE:

Business Income is hands down my favorite coverage because it is one of the most important property coverage a business can have. Business Income can often be the determining factor in whether or not a business will be able to reopen after a loss. It can be cumbersome to calculate, but I enjoy helping insureds determine the right value.
FAVORITE QUOTE:
Genius is 1% talent and 99% percent hard work"― Albert Einstein