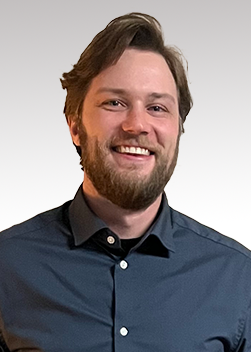 Kyle Johnson
Agent
HOW DID YOU END UP IN THE INSURANCE INDUSTRY:
Insurance has always been a part of my life with our family business since 1959 – it started with my Grandfather and continued with my Uncle, Father, and now me.
WHO HAD BEEN THE BIGGEST INFLUENCE ON YOUR CAREER:
My Father, Uncles, and Grandfather; all kept hard work, integrity, and consistency part of the basics of work in everyday life.
THE BEST PART OF BEING AN INSURANCE PROFESSIONAL:
It's a clean, relaxed, professional atmosphere – I enjoy learning new experiences through meeting people, and the pride of continuing a family owned business for the 3rd generation.
WHAT DOES EXCEPTIONAL CUSTOMER SERVICE LOOK LIKE TO YOU:
Positive attitude, listening, understanding, and continued service.
FAVORITE TRAVEL DESTINATION:
New Zealand!