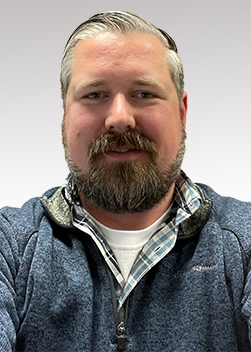 Matt Schwind
Customer Service | Commercial Lines
WHO HAS BEEN THE BIGGEST INFLUCENCE ON YOU CAREER AND WHY:
My Grandfather was the biggest influence on my career because he was one of the hardest working people I have ever met. He instilled in me the desire to work hard and to keep learning throughout my entire career.
THE BEST PART OF BEING AN INSURANCE PROFESSIONAL:
The best part of being an Insurance Professional is when our clients need us most, that is when insurance really shines. I enjoy being there to assist and help people with the little things as well as when disaster strikes.
DO YOU HAVE A SPECIAL APPROACH TO INSURANCE:
I really try to put myself in the shoes of the customer and by doing so I make sure to go out of my way to help them understand their policies and how they are covered.
MOST OVERLOOKED INSURANCE COVERAGE:
Life insurance, people don't usually see the benefit of it along with the importance of taking care of remaining expenses or leaving a legacy for future generations.
ONE ITEM FROM YOUR BUCKET LIST:
To see the Northern Lights!