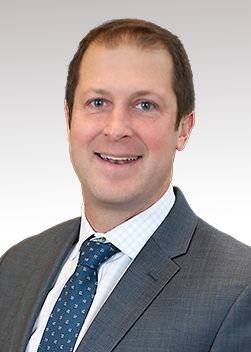 Matt Cruise
Vice President & Shareholder
Matt joined Robertson Ryan & Associates in 2002. He is a second generation insurance agent and dove into the insurance industry at the early age of 18 when he became a licensed agent. Even before earning his license, he knew from a young age that he wanted to be an insurance professional from watching and learning from his dad and career mentor Jim Cruise.
Matt grew up in Greendale, WI and spent several years in roofing and as a bicycle mechanic before starting his career in insurance. He attended the University of Wisconsin-Milwaukee where he double majored in finance and marketing and graduated with honors in 2002. Matt now resides in Oconomowoc with his wife, Danielle and three young boys, Logan, Austin and Jackson. As a family oriented guy, Matt enjoys spending time at the zoo with his boys, traveling and golfing with his dad.
There is a lot of minutia that can grind on an agent, but it is the client and underwriter relationships that he finds most enjoyable and rewarding. A by-product of that is getting to learn about many different industries, taking him back to his roofing and bicycle repair days. There is a lot that goes on behind the scenes in businesses and Matt is dedicated to managing those details to protect his clients' homes and businesses.